Plastic surgery involves surgical reconstruction of different areas of the body. You may be interested in plastic surgery due to congenital disabilities, disease, burns or for other and more personal cosmetic reasons. A plastic surgeon is a well-defined surgical specialist. The best plastic surgeons have finished at least 11 years of combined residency requirements, internship, educational requirements, and approved residency in plastic and reconstructive surgery. Plastic surgery can help improve the way you look and enhance your natural features.
No matter if you are seeking to have plastic surgery for personal reasons or because of congenital disabilities, the results can boost your self-confidence, build your self-esteem and provide you with an entirely different outlook on life. There are many options available that can improve your life and correct disfigurements or enhance your appearance. Some of the more commonly popular plastic surgery procedures are Breast Augmentation, Abdominoplasty, and Liposuction for Body Lifts, Arm Lifts, etc., facial surgeries such as Face Lifts and Rhinoplasty, as well as nonsurgical procedures like anti-wrinkle injections. Here are some questions to help you choose a high-quality plastic surgeon.
1) Are you Board Certified by the Board of Plastic Surgeons?
This should be the initial question you ask. There is much public confusion about certification, and there are many different certifications available, for instance, state certification. Nonetheless, to make sure that you are getting the highest qualified plastic surgeon available, certification by the Board of Plastic Surgeons is the title you are seeking.
---
2) Ask the surgeon who will be assisting them during your procedure:
There is many staff needed as a support team for your surgery to go smoothly and hinder the chances of any complications from forming. Typically, your support team will include trained nursing staff, an anesthesiologist, recovery room nursing staff, and any other technicians or support needed for your particular procedure. Find out what and who they are and their qualifications.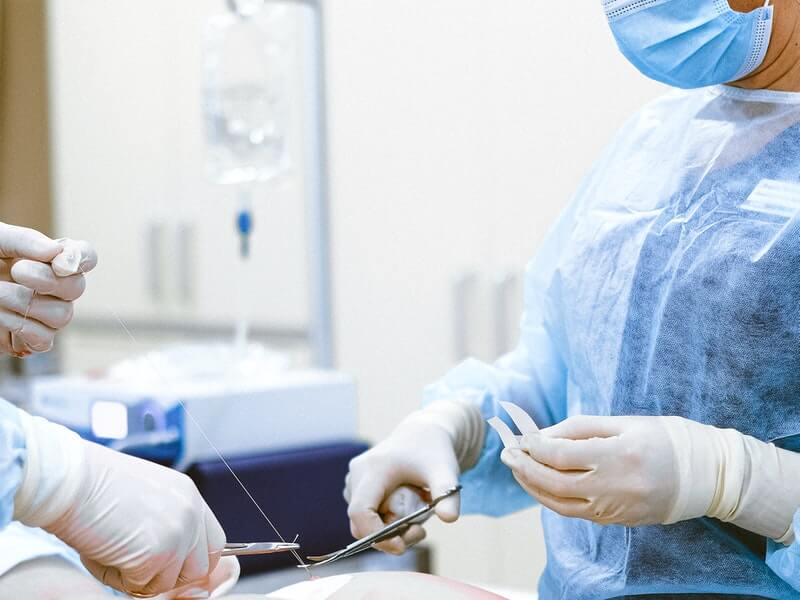 ---
3) Where will my surgery be performed?
While some plastic surgery procedures may be carried out in the surgeon's office, most require hospitalisation or a surgical care centre. It is important that you ask about the facilities where you will be having surgery and if those facilities are certified or accredited by the appropriate agencies.
---
4) Are there any risks or side effects associated with my plastic surgery procedure?
All surgeries carry the possibility of risk, such as, infection, excessive blood loss, or other complications that may be unforeseen or that can materialise. Although they are very rare with modern day plastic surgery techniques, risks can occur, and when they happen, it can mean you require additional surgery. Find out what these risks are.
---
5) How long is the Recovery Time for my procedure?
Find out, every procedure varies, but knowing ahead of time will help you plan for time off work or arrange for any additional home service help you may need.
---
6) What type of Anaesthesia should you choose?
Anaesthesia is always one of the larger risks of any kind of surgery, and there are 3 types. A local anesthesia which is very low risk and primarily only used during low risk, low invasive office procedures, IV sedation, referred to as "twilight sleep" and general anaesthesia. The choice is typically left up to the patient for the latter 2, but you need to know the risks associated with each, and the surgeon can make a recommendation depending upon any additional risks you have, such as medications you are taking, smoking, etc. Be sure and cover this topic thoroughly.