With high competition threatening many businesses, a vast number of entrepreneurs have turned to marketing and advertising their products and services online. Online marketing means creating web-based channels such as websites and social media accounts, like Facebook, to send information about your products, services, and general brand to potential clients. One of the strategies commonly used in online marketing is SEO, widely referred to as search engine optimization. SEO involves maximizing the quality and quantity of your web traffic through organic search engine results.
Also Read: How SEO helps your business
According to online marketing specialists, SEO and content marketing must go hand in hand. For those new to digital marketing, content marketing is a strategic marketing technique that focuses on building and spreading valuable, relevant, and consistent content/information about your goods, services, or brand. This content is aim at attracting and retaining potential customers, hence making the digital marketing process productive and profitable. Furthermore, since every website needs words, articles, and keywords, most SEO is built around content marketing.
---
Similarities Between SEO and Content Marketing
Both content marketing and SEO share a common interest, which is to lure new potential clients to your website and deliver relevant information to the right people at the right time. With the profound relationship between seo and content marketing, here are some of the significant similarities between the two.
---
Keywords
Keywords are essential in content marketing and also in search engine optimisation (SEO). According to web designers, keywords in SEO enables visitors to find your site easily through search engines. On the other hand, content marketing assists you in turning the keywords into relevant information that creates interest, motivates, and lures new traffic to visit your website.
---
Internal Links
Internal links are means to connect one site page to another. They are frequently using in both optimization and content marketing, since they assist people in navigating through your website quickly. Moreover, internal links give search engines such as Google a preview of what your website is all about.
---
Titles
Content marketing and search engine optimisation heavily depend on creative and captivating web titles. Also, a captivating web title gives your website an excellent first impression, thus developing an interest among potential new traffic who want to read more about your company, brand, products, or services.
---
Content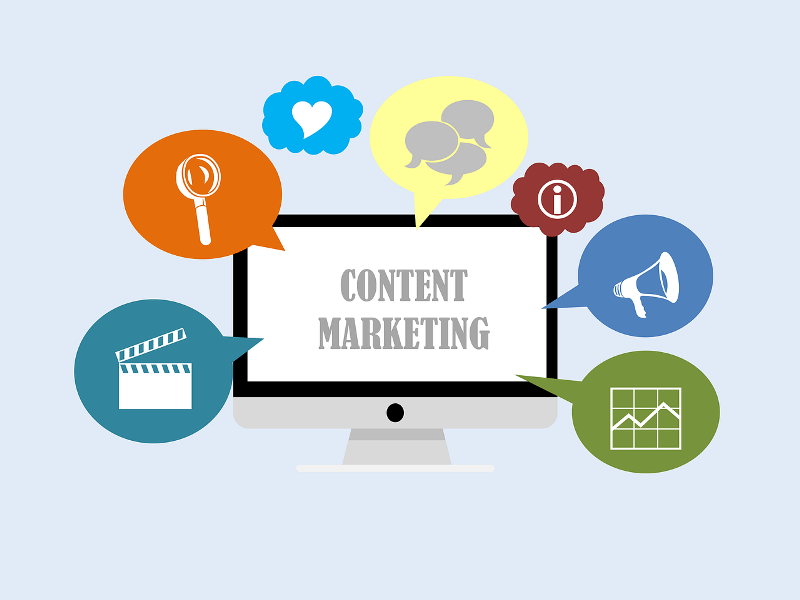 A proper SEO technique requires content in the form of words, blogs, and keywords. Content marketing is the creation of useful, relevant, and creative content and is show as a practical part of SEO. According to studies, innovative and captivating content is key to effective site optimisation.
---
Have Quality Content that is Well-Written
Before posting content on your website, cross-check for grammar and spelling errors. Also, ensure that the blog or article flows and is readable. Grammar and spelling errors can be a turn off-to new traffic on your site.
---
Update Your Content Over Time
Content on your website is know to "expire" or lose that captivating power. Therefore, it is wise to update blogs and articles on your site to generate a new spirit that will lure new traffic and retain old clients.