Today any business that does not have an online presence is unlikely to achieve great success. However, just having a website is not enough. One has to engage consumers on social networking sites as well as invest in search engine optimization (SEO). The problem is most people are not good at SEO or building loyal fan bases on social networking sites. This is where Internet-marketing entrepreneurs come in handy because they have mastered the art of improving the visibility of businesses online. Here are nine of the best digital marketing entrepreneurs today and I tried to include 9 people away from Matt Clark, Jason Katzenback and John Reese who have a separate page on them.
---
Joe Vitale
An index of Internet marketing experts -, Joe Vitale has been in the business of marketing products, services, and brands online for more than 15 years. During that time, he has amassed a lot of knowledge about what works and what does not work when it comes to maintaining online visibility. On his website mrfire.com, he says that he has used his skills to become one of the most sought after online marketer and copywriter. In addition, he has authored several books for the American Management Association and the American Marketing Association as well as creating software that can help business owners write better speeches, articles, and news releases.
---
Brett McFall
Brett McFall is one of the founders of the World Internet Summit that takes place every year. On his website brettmcfall.com, Brett says that he has been a marketer since 1989. He is a top copywriter who has written more than 10,000 adverts and sales letters for more than 153 different industries. In addition, he works as a consultant to make sure that businesses remain profitable and succeed on the marketing front. This is not bad for a person who admits that he was not an exemplary high school student.
---
Rich Schefren
Rich Schefren Unlike most internet marketers, Rich Schefren is an entrepreneur with a background in strategic planning and accounting. He used his marketing knowledge and skills to turn around a failing family business. Within three years, revenues for the business jumped from $1.5 million to $6.5 million. This shows that Rich knows how to reach out to consumers. His has parlayed his expertise into a lucrative career guiding businesses to market their products and services. On his website strategicprofits.com, he takes credit for mentoring other notable internet marketers such as Stephen Pierce, Dan Kennedy, Yanik Silver, and John Carlton. He has appeared in publications such as the Wall Street Journal, Newsweek, Vogue, and the New York Post.
---
Ali Brown
In a field dominated by men, Ali Brown certainly stands out. She is an Internet marketer with more than a decade of experience under her belt. In addition, she is the founder and CEO of Ali International LLC, which boasts of more than 65,000 members. She teaches business owners internet-marketing skills such as how to create new revenue streams and turn sales leads into cash in the bank. She has received numerous awards such as the Stevie Award for Women Helping Women and Commitment to Philanthropy Award. Moreover, she provides private consulting to clients as well as coaching and mentoring services. For the private consulting, she charges $30,000 for a full day and $15,000 for half-day.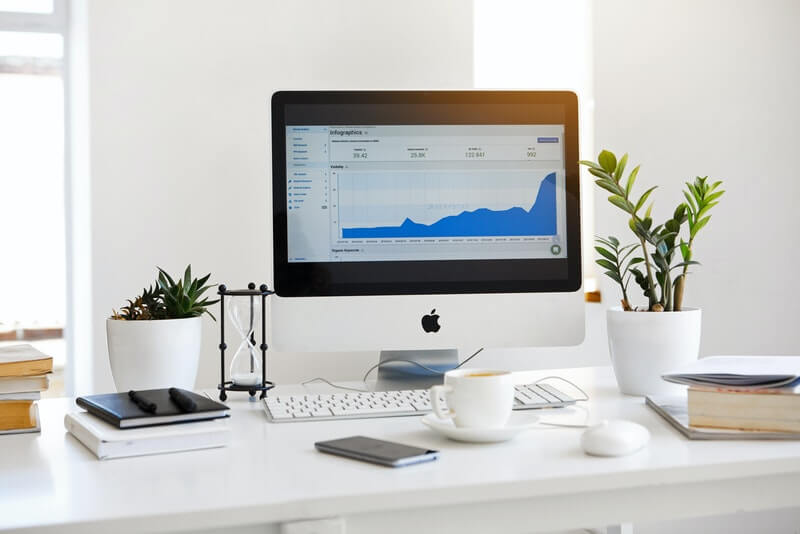 ---
Seth Godin
Seth Godin is a bestselling author and serial entrepreneur who has built Internet Seth Godinbusinesses such as Yoyodyne and Squidoo. Some of his marketing books such as "The Dip", "Tribes", "Small is the New Big", and "Survival is Not Enough" have gone on to become bestsellers in the United States as well as the UK and Germany. For someone with a background in computer science and philosophy, Seth Godin has used his skills to become one if not the best internet marketer today. In fact, his speaking schedule is so tight he is currently not accepting speaking invitations from outside the US. Some of the companies he has worked with include eBay, Amazon, Google, Adobe, Microsoft, and Disney. He has also appeared and spoken at the TED conference twice.
---
Ken Evoy
Ken Evoy is a Canadian entrepreneur and Internet marketer employs his knowledge of internet marketing to help small business owners sell their products and services online. For example, he has come up with a CTPM system that enables entrepreneurs to create relevant content, attract traffic, presell products and services by building consumer trust, as well as monetize loyal consumers. Since many small business owners do not have web design skills, Ken Evoy has a Site Designer that makes it easy for one to create a website in easy steps. Other tools that he offers to entrepreneurs include Mailout Manager, Content 2.0 to deliver viral content, as well as Blog & RSS feed. On his site, sitesell.com, he says business owners can try his products for 90 days and ask for a refund if they are not satisfied.
Love to Read: Top 10 Tips to Increase Your Blog's Traffic
---
Yanik Silver
Born in Russia, Yanik Silver's parents immigrated to the United States when he was two years old. Since the age of 14, he has been involved in marketing products and services for diverse companies both online and offline. Furthermore, Forbes magazine credits Yanik with starting and successfully selling more than half a dozen online businesses. He has published several internet marketing best sellers including 34 Rules for Maverick Entrepreneurs, Moonlighting on the Internet, Internet Sales Letters, and Maverick Startup: 11 X-Factors to Bootstrap From Zero to Six Figures and Beyond. His underground Online Conference draws many business people looking for ways to invigorate sales. Some of the publications that have featured Yanik Silver include Inc., Time, SmartMoney, Denver Business Journal, and Startup Nation.
---
Brian Moran
Brian MoranConsumers on social networking sites can turn an unknown business into a success overnight. Brian Moran – the creator of Get 10,000 Fans – has leveraged the power of social media to amass more than 240,000 fans. At the same time, he uses his skills and knowledge to help businesses grow and generate profits from consumers online. On his website get10000fans.com, Brian claims that he can teach small business owners how to save money, increase revenue, save time, increase fans on social networking sites, and increase traffic to their websites. Business owners interested in improving their business's bottom line get the first Internet-marketing course free of charge. According to Brain, it took him eight months to reach more than 30,000 people using Facebook alone. In fact, he earned more money working online than he had ever earned working for someone else.
---
Josh Bartlett
Video marketing has become the norm rather than the exception in the business world. Josh Bartlett has used this opportunity to create software tools that make it easy for businesses to market themselves using video content. One of his products, Joshua Bartlett's Easy Video Suite allows users to record video content. And, then convert it into different versions and formats that consumers can view on mobile devices or traditional computers. In addition, business owners can use the video suite to analyze viewer engagement and add animations. Josh believes businesses can succeed if they utilize the best business models, consider outsourcing, and take automation seriously.
---
As the number of people using the Internet increases, so do the opportunities for businesses to make money. Entrepreneurs with a good grasp of how Internet-marketing works have also benefited immensely from these opportunities. Examples of Internet marketers who have excelled in their line of work include Seth Godin, Yanik silver, Brett McFall, Rich Schefren, Joe Vitale, Ali Brown, Ken Evoy, Josh Bartlett, and Brian Moran. These stories were added to inspire you, just take an action, it can happen.