For several years now, people are becoming more and more addicted to their smartphones. For many, the smartphone is the first thing they check in the morning, and the last thing they check before going to bed. Nowadays, you can use a smartphone for almost anything.
This behavior has changed the way we use the Internet and, consequently, caused significant changes in the SEO services market. Is mobile SEO a gold mine that can help you sell more, or just a condition imposed by Google, that only complicates things? This is the subject of this small guide that we will go through forwards.
---
What is mobile SEO?
The main objective of mobile SEO is to offer a quality experience for people who browse your site using a smartphone. Those who opt for mobile-oriented SEO services make sure their site loads fast, without any problems, and that the content is relevant for the visitors.
---
What is the importance of mobile SEO?
This SEO services component is crucial, from several points of view. First of all, mobile SEO helps users visit your site at the right time, taking into consideration their location as well. Secondly, mobile traffic (number of visitors) has surpassed the traffic coming from desktop devices. For many, smartphones are an "extension" and, to help these people find your site, you will need mobile-oriented SEO services.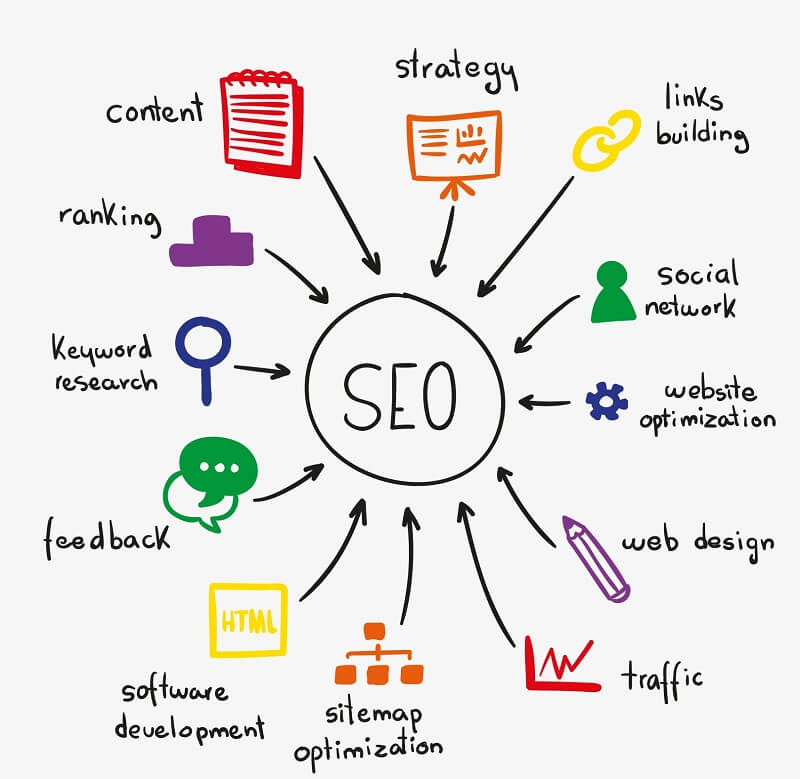 ---
Mobile SEO vs. Desktop SEO
Usually, it's important to track three aspects of an SEO strategy: the content of the site, its performances, and user experience. Even if the purpose of the optimization is the same both for mobile and desktop, there are a few differences. For example, on desktop, you address a rather general segment of the population, while on mobile, SEO is locally targeted.
Therefore, on a simple search, results might differ based on the device used. Also, other factors that influence the results, such as the place you search from. This means that a good ranking on a desktop device will not guarantee the same result for a mobile device. For example, structured data (rich results) are much more prominent on mobile versions of the sites.
---
What is the mobile-first index?
The importance of mobile-focused SEO services was announced by Google a few years ago. In July 2019, Google turned to mobile-first indexing, which means that each site's "score" will be determined by the quality of its mobile version.
For this, Google created special crawlers that analyze the site and determine its performances, content, and user experience. For example, drawbacks such as slow loading times on mobile could lead to penalties. This is why you have to make sure that the SEO services for your site consider this aspect.
---
What's next?
In May 2020, Google announced a new ranking factor: Page Experience. Therefore, for the first time, Google will truly take into consideration the way a user perceives a page from a website, how he browses the site, if he encounters any difficulties or if the path is simple, fast, and efficient. The new algorithm is expected to roll in 2021.