Are you are respected business professional but all of sudden you have started to feel that your job has gone stale? If so then I think it's time now to stand up and take your next step towards in our career. Project management could be a witty choice for you as it involves both on-desk skill set and a big chance to talk with resources, tackle issues that may arise in project completion, on location or what so ever.
Project management is one field that is ever evolving in the global arena. The always-flourishing property of the career path makes it one of the most lucrative for individuals across the globe. Traditional project management requires a project manager to run through emails, writing proposals followed by a lot of meetings at the location and at client side and so on, however, today, technology has eased up things a lot that project management has become a new kind of a ball game altogether.   To ease the quest of transitioning through your career, we have talked to seasoned project managers for the best skills and told that are required to become a successful project manager.
Here are those top tips for you to go through and make your way towards a progressing career in project management:
---
1. Write Everything Down
A project manager is responsible of juggling various tasks at one time. Many tasks means there are more chances of errors, therefore writing down tasks is a good way to maintain error free effectiveness. Sine it's the digital age, you are not necessarily required to write things down on paper, but instead you could use an Excel datasheet to jot things down and check them as tasks are accomplished.
---
2. Gain Team Support
All of the technology of the world cannot make you an effective project manager if you don't have the people skills in you. Team maintenance is one of the secrets of project management for which you are initially required to win trust of your team mates which you can earn by listening to their issues and solving them with a positive attitude.
---
3. Communicate Well
Effective communication is crucial for a project's success. It determines what needs to be achieved and when. Tools like Skype and other software that makes communication easier like Basecamp which is a project management tool and Taskque, which is a free task management software makes it easy for a project manager to effectively communicate, delegate and keep a keen eye on the progress of tasks by each team member.
---
4. Get Acquainted with Keyboard Shortcuts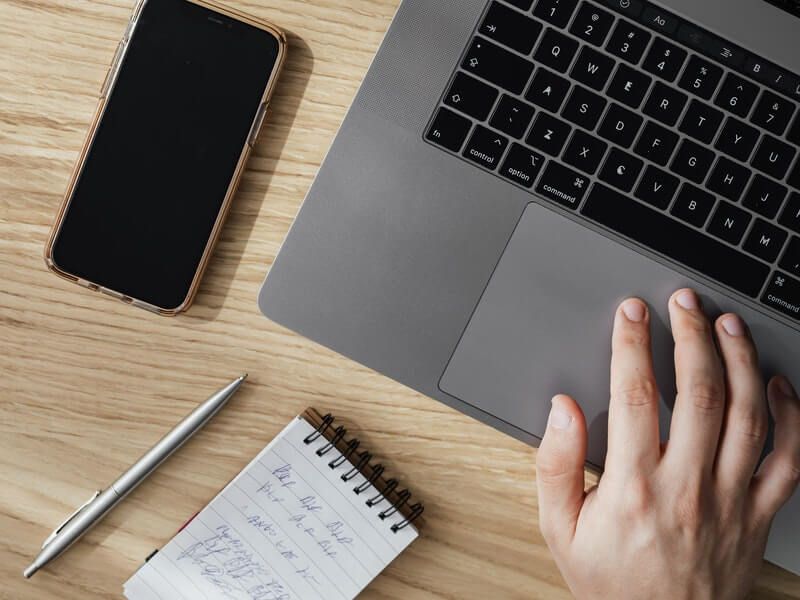 Since project managers have a lot in their plates, it's always good to get to know the shortcuts so that more can be achieved in less time. Refer to keyboard shortcuts that allow quick completion of tasks by hitting fewer keys and in less time. Talk of effective project management and I believe this is one of the most important tool that should be there in your list of skills to acquire.
---
5. Hiring Right Resources
If you assign the wrong person to a task, you're reducing your chances of success before the project even begins," warns Juan Velasquez, marketing and project specialist at Taskque. Use a site like Trello to track, evaluate and delegate tasks to your team. The simple layout and clear-cut visuals make it the perfect tool for effective task management.
---
6. Take help from a CRM
"A good CRM system can help you manage your team as well as clients and projects," says Joel Fricka, project manager at EZSolution. A customer relationship management (CRM) system is a project manager's best friend. Staying organized with a CRM like Insightly will keep you on top of your tasks so no deadlines are missed.
---
7. Create a Timeline
The right visuals give you an at-a-glance view of your project's timeline without requiring you to flip through a calendar. Meyer recommends using Gantt charts to quickly check the progress of a project. Programs like Smartsheet have Gantt charts already built in, saving you the time and hassle of creating your own.
---
8. Always be prepared for the worst
You need to stay in touch with all of the decision makers on your project, even if your email is down or you spill coffee on your laptop. Be prepared for tech mishaps with a system that keeps your info backed up across multiple devices.   Look for a tool like Basecamp to keep you connected in any situation, recommends Shalonda Downing, founder and project manager at Virtual Work Team. Basecamp is user friendly, allows for easy team collaboration and has a mobile app to keep you up-to-date at all times.
---
Conclusion
Effective project managers are those who are constantly looking for improvements ways. They make use of the tips and tools suggested above and recognize the requirements that need to be fulfilled before, during and after the project is executed. For an effective project manager, evaluation, recognition of new tools and resources, task management and monitoring runs continuously and all these when combined with industry's best practices, makes the project manager shine.