There can be little doubt that having a guest post on other blogs can be very beneficial to bloggers and the more high profile the host blog the better. It can raise your own profile, give you greater credibility, more good quality connections and have SEO benefits for your blog.
You can therefore imagine my delight and surprise when I submitted a guest post to Problogger for the first time last month which was was accepted and published.
---
I have been on the other side of the fence too having hosted over 100 excellent guests on here, so I feel well qualified to pass on these tips on how to approach submitting a guest post to a blog for publication.
1. Choose The Right Blog
I have written posts about many subjects, my strongest interest and area of expertise lies in blogging. They are without doubt one of the strongest names in the blogging arena however they would have been the wrong choice if I blogged about Art or Literature for instance.
Bear in mind though that you may be able to reach out to people outside your niche as many subjects can cross over boundaries. For example a blogging specialist and an art specialist might both be interested in a post about blogging for artists.
So have look at your own area of interest, have a look around to see who welcomes guests in the first place. Check them out to make sure you like what you find, after all you might not feel you would benefit from appearing on and linking to a blog that didn't maintain your own high standards.
---
2. Read The Guest Post Guidelines
A reputable blog that accepts guest posts should have some guidelines to give you some idea of the type of thing they are looking for and as importantly what they don't want to see. If you don't check these requirements first it's your own time you are wasting as your submission is unlikely to be successful.
Love to Read: Write Up Web Blogging Content That's Beneficial To Viewers
The guidelines should cover topic, format, images, links, length of post and whether you can publish elsewhere. Mine are here if you think you have something to contribute.
---
3. Prepare The Way
You are much more likely to be well received by a potential host if they have seen your name popping up on their radar so it might help to do some preparation before you submit your post. Make a connection by following on Twitter and other social media platforms, interact, add some relevant comments to posts on the blog and share their content with your own network.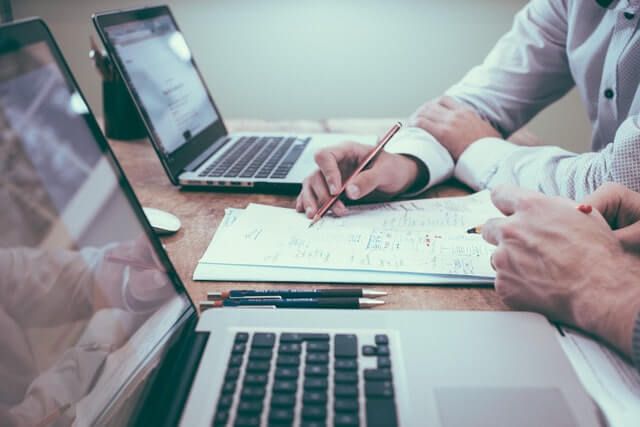 As a regular host I would say that this can have great value as I am much more likely to want to collaborate with someone who I know something about and have already established a connection with.
---
4. Have Something To Say
You are unlikely to have a guest post submission accepted unless you have something to say which will be of interest to the host's audience. Do some research by looking at previous guest posts on the blog to see what is popular, pay particular attention to the comments to see what has provoked a reaction.
Make sure that your article is relevant, factually accurate and doesn't duplicate previous posts on the blog. Maybe be a little controversial but take care not to cross the line and offend. Inject your personality and if appropriate, sense of humour into your post.
---
5. Don't Over Promote Yourself
One of the main benefits to guest posting is having a link back to yourself but take care not to overdo it. It's established practice for hosts to add a bio with links back to the guest and I don't mind a couple of links to posts which are relevant.
However guest post submissions which are clearly designed just to have a link back to a commercial enterprise are not something that many hosts would want to post. I do receive a steady stream of such requests and while in the early days I might have been so desperate for content that I would accept them, I have learned that the emphasis should be on what my readers would value rather than what the guest might get out of it.
---
6. Make It Look Good
Check the guidelines before you submit the post to make sure you are meeting the host's requirements and check that the way you have set out the post will look good on the host blog. Proof read your post thoroughly to ensure that you don't have any spelling or grammar mistakes as your potential host will be less than impressed if you have.
If you are allowed to add images. Also make sure there are no copyright issues and that you have added the appropriate attributions. Think about SEO and use of keywords as you would if you were posting on your own blog.
All in all just make sure that your post and any covering message are as professional as they can be, the small details matter and might be the difference between success and rejection.
---
7. Expect Edits
There will often be something in your post which the host would like to change to suit their style or format. Be prepared to be a little flexible, as long as the main thrust of your post has not been compromised there is no harm in allowing some changes. In fact one can learn from seeing how other bloggers operate, I know that I have.
---
8. Follow Up
Your post has been accepted (Yippee!) and you are basking in the glow of seeing your work on that prestigious blog. But don't stop there, you have only done half the job.
It's vital to follow up by sharing and promoting the post with your own network, believe me the host will really appreciate that. Did your work generate comments? If so then it's really important to react to those comments.
And what a rich vein of new contacts those comments can provide. The people who add comments are active followers of the host blog so apart from adding your reply dig a little deeper to find out more about them, maybe connect with them on your social networks and follow and comment on their own blogs. It all helps to expand your influence and with the right sort of people.
---
9. Thank The Host
Finish off the whole exercise and have the courtesy to thank your host, they will really appreciate it and it helps to cement the relationship and may lead to further guest appearances in the future.
---
How To Submit a Guest Post
Now it's your turn. Have you had any experiences, good or bad, with guest post submissions? Do you have any tips that you would like to add. I would love to have your feedback so just add your comment below.