Havana House is a leading UK cigar merchant that has been selling cigars, tobacco and pipes from their online shop, and stores across the UK, since 1999. With a focus on luxury and quality, they also offer a wide range of alcohol, men's grooming products and collectable items.
After spending more time in our homes over the past few months, the idea of creating a home bar has become popular for many.
Also Read: Simple Tips For Becoming A Man Magnet
While it's easy enough to have a cupboard or shelf dedicated to drinks, actually creating a bar at home can help to transform a room, while offering you a bit of fun!
---
Before you get started creating a home bar setup, we are sharing some of our top tips to point you in the right direction!
Make Use of the Space You Have
If you've decided to incorporate a bar into your home, then the first step is likely to be working out where you want to install it. Whether you've got a nook next to the fireplace or under the stairs, an unused area of patio or a basement, installing a home bar can transform a previously unused space into a purposeful area of your home.
The transformation can be simple, by adding in a nice cabinet or trolley, or could be more elaborate and involve installing a proper bar top and stools. The decision is up to you, your budget and the space you have available.
---
Install Shelves that Show Off Your Collection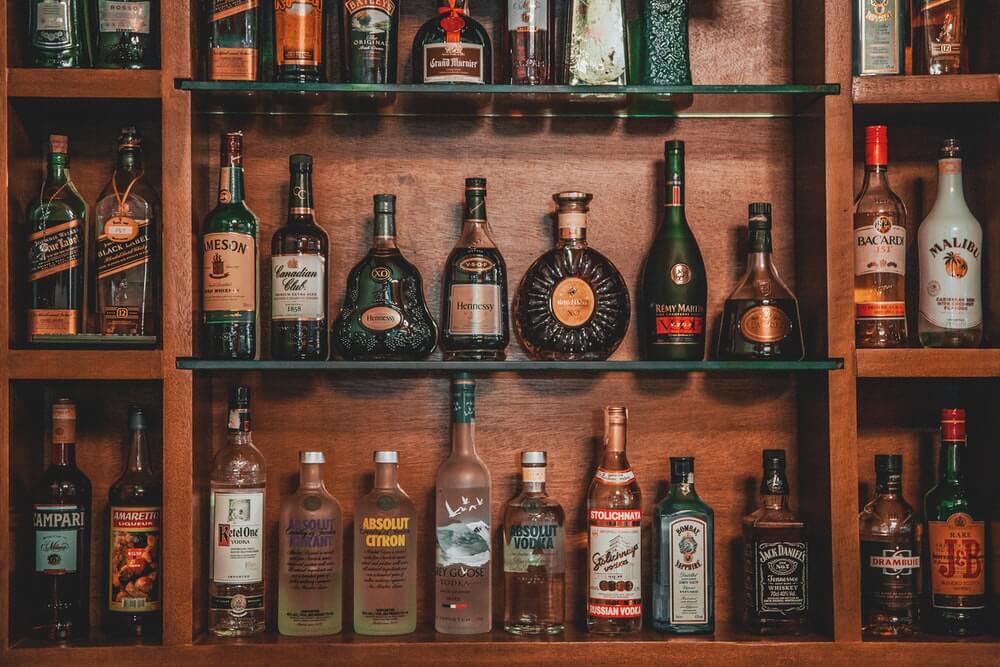 If you're going to the effort of installing a home bar, then it's probably safe to say that you enjoy a drink or two! Regardless of whether you've got top-shelf bottles or prefer to keep things on a budget, your alcohol collection is the purpose of this addition to your home, so it should take centre stage.
Make sure your storage option shows off all your bottles, in a way that you can easily see and access each.
If you'd rather your bottles were behind doors, then perhaps consider a glass-fronted cabinet so that you can see the alcohol you have available.
---
Add Nice Lighting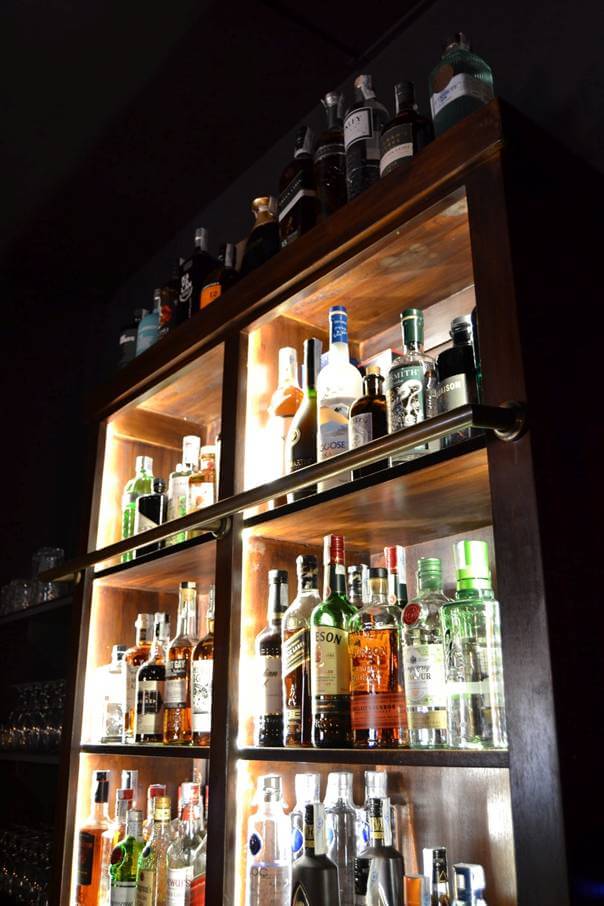 While we won't judge if you enjoy an 11am tipple, generally speaking, people will be making use of their home bar in the evening and night, when light levels get dimmer.
Therefore, installing some great lighting around your bar can add a great atmosphere. There are many options for this, including strip lighting underneath shelves, spotlights above the bar, fairy lights around the shelves or lamps on the bar itself.
---
Invest in Good Equipment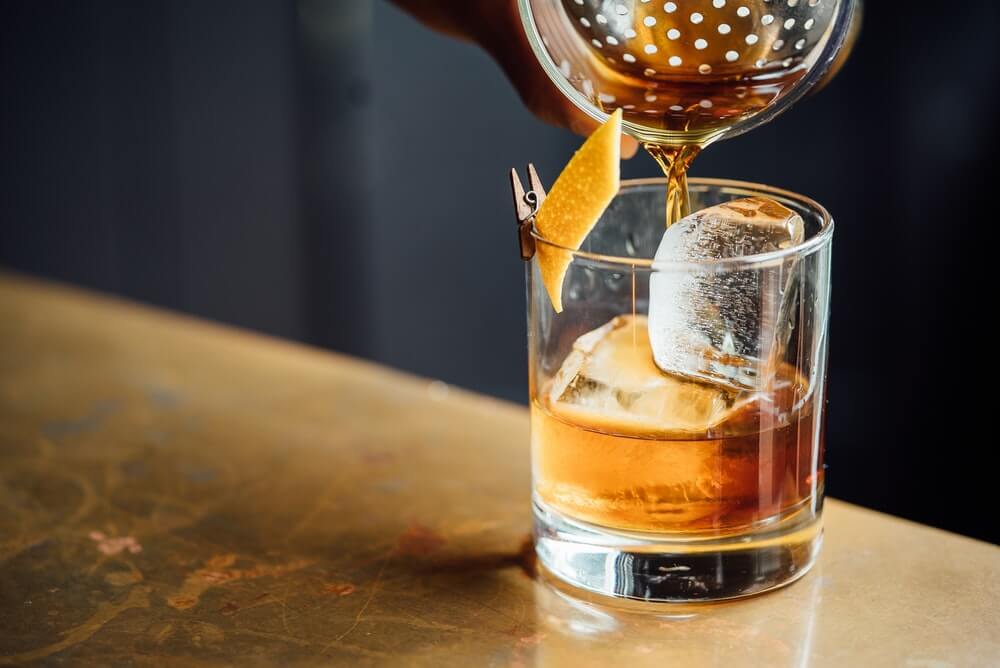 Having a bar at home offers the perfect opportunity to try out making cocktails. If you intend to make cocktails at home, then it is important to invest in some quality equipment.
You'll want the full mixology kit, including a cocktail shaker, muddler, strainer, long spoon and measures.
By using this equipment, you'll be able to create cocktails with precision, ensuring that they taste the best they can!
Don't forget more generic bar equipment too, like corkscrews, bottle openers and ice trays.
---
Upgrade Your Glassware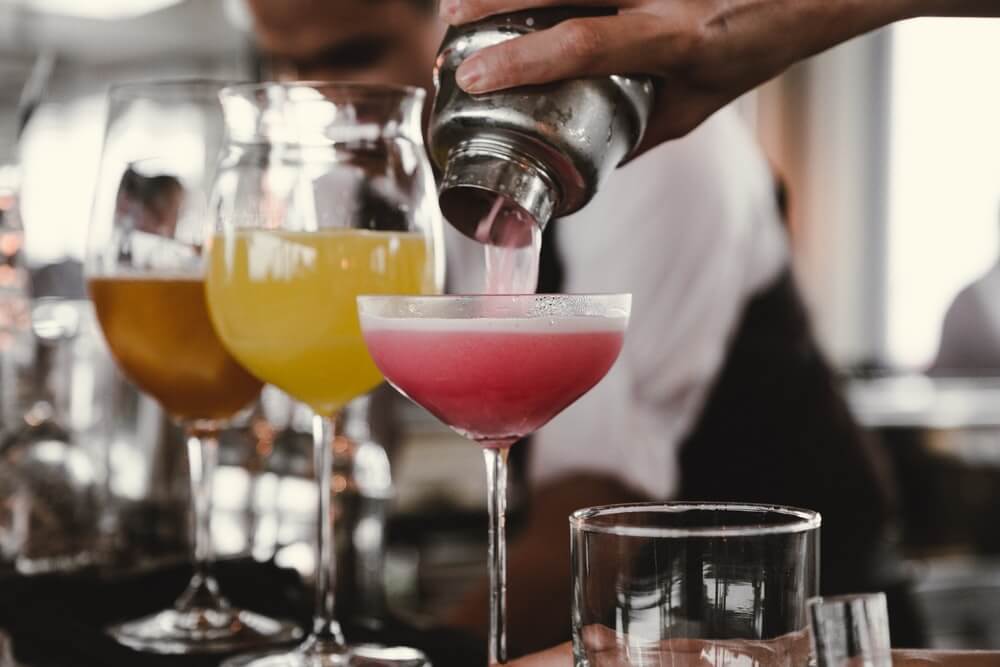 While you could just use the cups you have, if you're serious about adding a home bar, then it can be a nice touch to find some fancier glassware. There are many different types of glasses used for alcoholic beverages, including highball glasses, martini glasses, snifter glasses and margarita glasses.
---
You could invest in these and get some quality glassware, or you may be able to find sets of many of these glasses in local charity shops or markets.
Once your space is set up, its time to add in your alcohol collection and get mixing some drinks! Whether you're a fan of a simple Scotch whisky, or prefer more complex combinations, such as a Margarita or Mojito, then a home bar can offer you the perfect space to enjoy your drink without having to visit the pub!